Regional Social Weekend and Workshop 2020
Friday evening: Quiz night in the hall and a chance to catch up with friends old & new.
Saturday:  Join in one the Information Exchange Workshop that will be running over the course of day.
Lunch and Dinner will be available for an extra charge, £3 for Lunch (free if you attend an information exchange) and £6 for dinner.
Directions: From A14 take exit Nacton, follow International Caravan signs. After crossing back over A14 via flyover, turn left and follow Scout HQ signs. then follow Region signs.
See Out and About for details
Workshop Programme 2020 PDF Download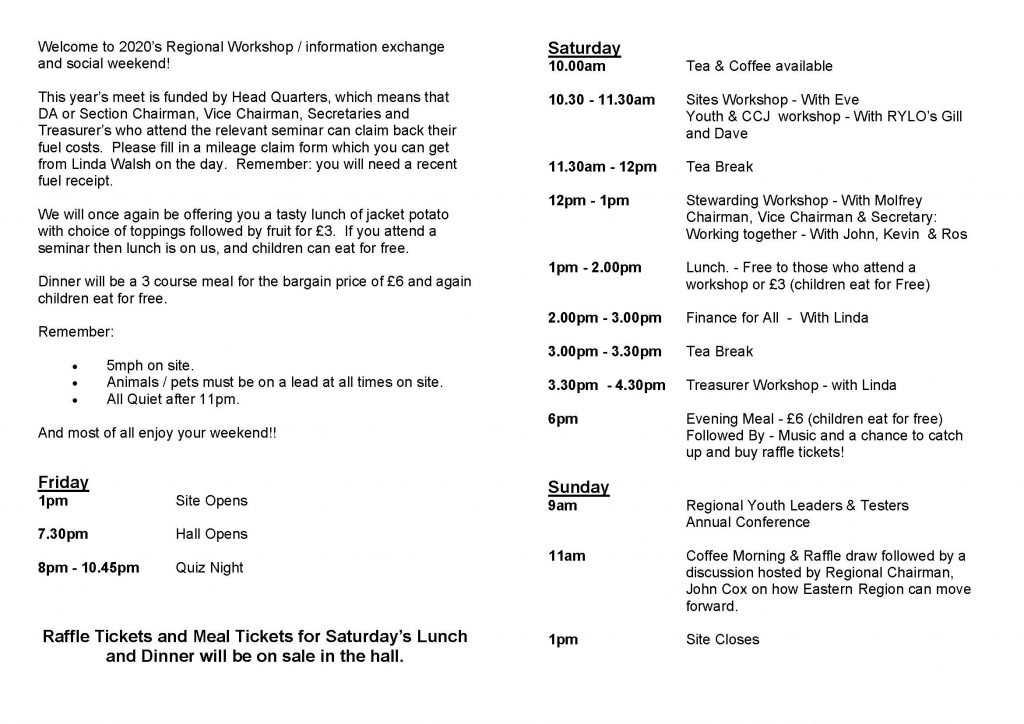 Stewards: Andy & Lin Window
Site Opens: 1.00pm
Fee: £10 P.U.N.